Free as in Speech, Not Free as in Beer: Why Free and Open-Source Technology Benefits Everyone
By Sahana Murthy on June 27, 2020 · Democratizing Data
"We are excited to publish a guest blog post by the CEO - Pablo Fuentes & the team of our partner organization, makepath.
Please read to learn more about the power of open source. As long time proponents of open source technologies ourselves, many of which have helped power the Landgrid solution suite, we couldn't agree more with Pablo. Read on to learn how you could leverage open source tools to build the next best thing in your industry."
"...widespread use of open-source software tends to increase its value, as users fold in their own fixes and features (code patches). In this inverse commons, the grass grows taller when it's grazed upon."
― Eric S. Raymond, Cathedral and the Bazaar: Musings on Linux and Open Source by an Accidental Revolutionary
Pioneers of the Free and Open-Source Software (FOSS) movement, such as Eric S. Raymond, lived by a simple mantra: if they liked a software program, it was their obligation to share it. To them, making software "free" didn't represent a more convenient choice or optimal solution. It was the most ethical decision one could make.
Initially, many business leaders balked at the idea of freely distributed software, but over time, it has gained wider acceptance and a devoted community of creators and developers.
Our company, makepath, specializes in geospatial technology and full-stack application development. We are active contributors to many open-source projects, such as Datashader and Bokeh, and our co-founder Brendan Collins created the xarray-spatial library for large scale spatial analysis. If you're interested, here's a recent blog post detailing our favorite open-source spatial analysis tools.
We are FOSS evangelists and believe that open-source technology not only encourages innovation and collaboration, but also makes businesses more profitable.
Free?! What do you mean free?
The idea of free software making businesses money may seem counterintuitive, so let us explain.
"Free" doesn't mean "costs zero dollars." We think companies should charge whatever customers will pay for their software.
"Free" in this context means that creators share the knowledge that powers this software with others, so that they can understand it, build upon it, and spread it further.
Open-source advocates describe this as the difference between "free beer and free speech," an idea that is broken down in this blog post by How-to-Geek.
To sum it up, a "free beer" is a wonderful present that begins and ends with you drinking the beer. The provider expects nothing in return, and it's assumed that you'll never ask for the recipe nor sell it to anyone else.
"Free Speech," on the other hand, offers true freedom rather than an item that costs nothing. Anyone is free to study it, use it, spread it around, or build upon it, hopefully in ways that benefit the public good. This is the ideal that we aspire to.
But How is That Good for Business?
Here are a number of ways in which FOSS can strengthen your business:
Open-source tools are affordable, easily accessible, and customizable to individual needs.

They can save time and energy, particularly with tools that are commoditized or that don't offer a competitive advantage. Pendo Systems, a Fintech firm, estimates

they saved 9,000 hours of labor and $500,000

by downloading open-source software instead of developing their own code for calculation engines.

Users can continually iterate upon programs, meaning that there are frequent improvements, bug-fixes, and updates.

Companies don't have to spend money on licensing or expensive anti-piracy programs.

Businesses also have the opportunity to give back, by adding their own innovations, sharing them, and enriching the entire FOSS community.
Case Study: The GeoNode Project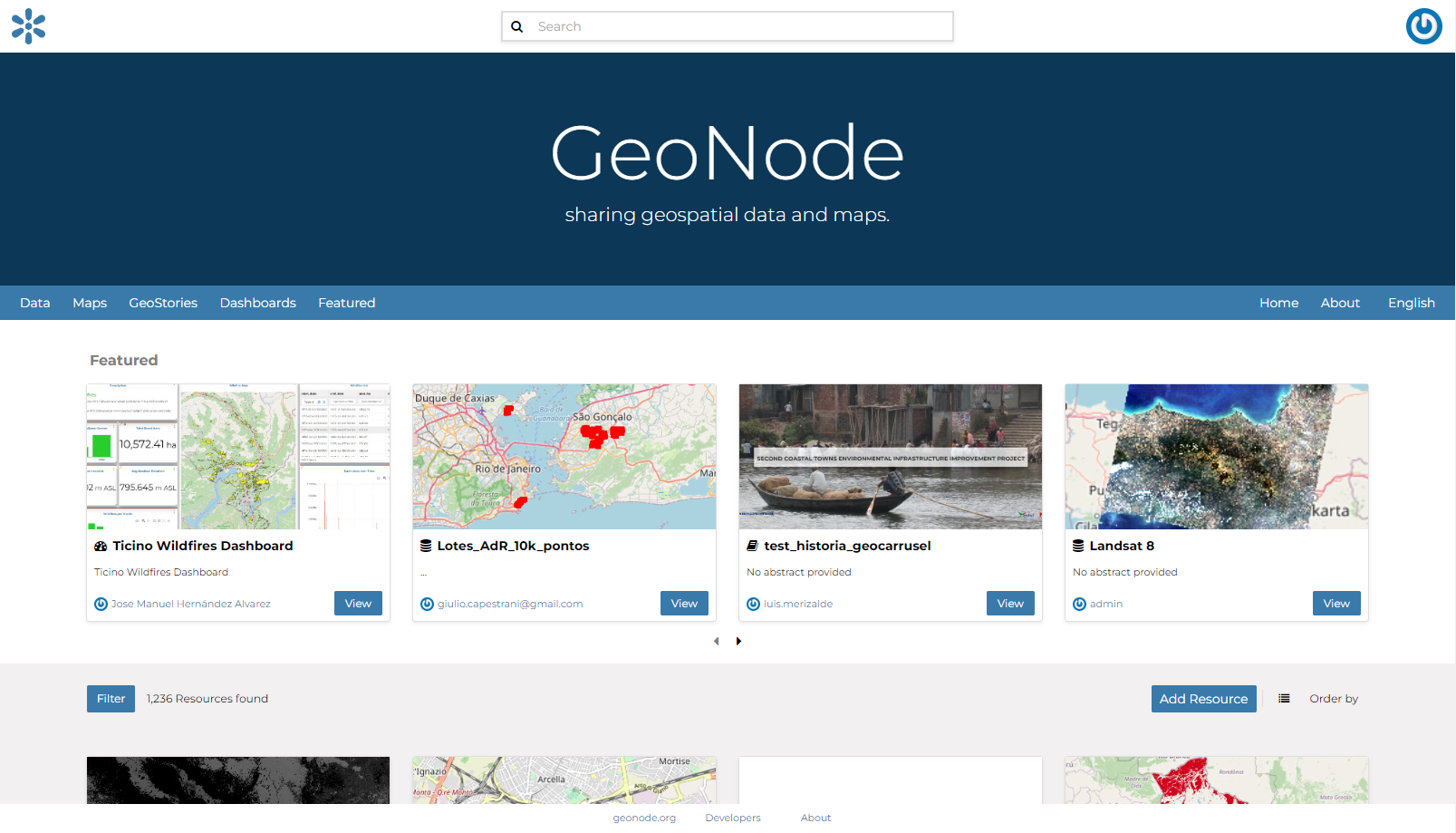 Source: Geonode.org
In 2009, The Global Facility for Disaster Reduction and Recovery (GFDRR), an organization run by the World Bank, started the GeoNode Project.
GeoNode is an open-source platform designed to easily share geographical information, helping global communities respond quickly to natural disasters.
GFDRR adopted a strong open-source investment strategy to power GeoNode. In 2016, they commissioned a report to evaluate its performance.
The report found that GFDRR earned at least a 200% return on their investments during that time period. Organizations around the world implemented GeoNode's software, and the project's success attracted investment from public and private entities alike
In short, their commitment to open-source was a resounding success.
Democratizing Knowledge
Open-source tools benefit users by liberating them from the constraints of proprietary software licenses.
These tools embody the true spirit of the Internet - a free marketplace of ideas and services, a place where information is democratized for the greater good.
As Paul Ramsey said, "You get what you pay for, everyone gets what you pay for, and you get what everyone pays for….what could possibly be better than that?"
What are your favorite open-source tools? Please let us know in the comments. If you have questions about how to deploy open-source spatial analysis tools, please reach out at contact@makepath.com.
Pablo Fuentes & the makepath team.